I received from NetGalley in exchange for an honest review.

Breaking Bailey's Rules (The Westmorelands)
Synopsis
Bailey is the baby of the Denver Westmorelands. They are a close-knit family who discovered that they could be related to a family in Alaska.
Walker comes to visit the Denver Westmorelands as a favor to his best friend (the family that might be related to them). Bailey is sent to the airport to pick him up from the airport.
There are rules that Bailey lives by, but Walker might have her breaking all of them.
Opinion
First, I must say that I think Brenda Jackson is one of my favorite romance authors and that is not just because she writes African-American romance novels. Of all of her different series (she has SEVERAL), the Westmoreland series is the best. She had a plan when she developed this family because there are so many siblings and cousins and everyone gets their story. Just when you think the series is over, the family finds another branch of Westmorelands to keep it going. Seriously, if you have not read any of the Westmoreland series, there are enough books to fill a couple of months' worth of weekends. It more of a saga than a series 😀
Okay now I got that out-of-the-way. Back to the story.
I like Bailey. She may be a little spoiled but that is because she is the youngest of a very tight family where the brothers try to seem chill but are overprotective.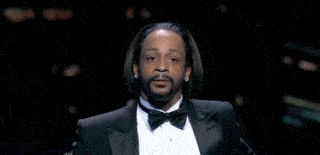 Walker is doing his friend a favor and really likes the Denver Westmoreland guys. He sees the attraction to Bailey as unexpected. Plus his adherence to the "bro code" will not allow him to get physical with their little sister.
Good thing that Bailey knows what she wants and is going to do her best to get it.
Even after reading so many of Jackson's books, you would think that I would not be surprised by her plot twists. But one of the things that Bailey did in Alaska really surprised me. It had me seeing her with a newfound respect. I went from ambivalent to "This chick is cool!" and "She needs a happy ending!"
While I decided early how much I liked Bailey, I could tell that Walker was being hardheaded. He has a lot of making up to do when he finally realizes that Bailey is the one for him. He does it in grand style. All I can say is that it is good to have friends in high places.
Overall, I loved this book because Bailey's multi-faceted character added so much the story. If you like the Westmoreland series, this book should definitely be on your list. If you are new to Brenda Jackson, this is a great author and book to add to your list.
Book Details from Amazon
Print Length: 256 pages
Publisher: Harlequin Desire (November 1, 2015)
Publication Date: November 1, 2015
Sold by: Harlequin Digital Sales Corp.