Synopsis
Ryan Flynn's life and career with the Ice Dragons hockey team is defined by a code: friendship, loyalty, respect, leadership, and protection. A call from his best friend's sister ends up with him taking her home, and it's all he can do to remember that she's off limits. It doesn't matter that she's too much of a temptation for a man on the edge, he's promised her brother he wouldn't let any guy in professional sports anywhere near her, and that includes him.
Kat has been in lust with hockey player Ryan Flynn since she first laid eyes on him. The problem? Ryan is her brother's best friend, bound by a complicated code of chivalry both on and off the ice. When he rescues her and then takes her home, she just needs a single kiss—and he is more than happy to help her out. When the kiss is just the start of something they need to hide from her brother, abruptly things are out of control.
Could Ryan, the hard man of the Dragons, see her as anything more than his best friend's sister? And will Kat be able to catch and keep this Dragon who is the other half of her?
Opinion
I received this book in exchange for my honest opinion.
I thought this was going to be a book about Dragon shifter hockey players. The name of the hockey team is Ice Dragons. The first few chapters had me confused.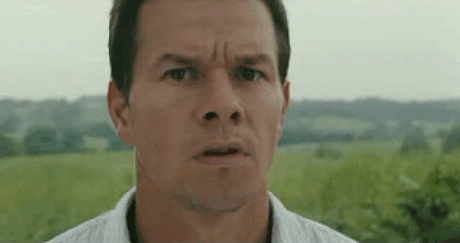 I wondered when they going to begin shifting. Was Kat a dragon too? The fact that I thought this was a shifter romance is my fault because I did not read the blurb. As soon as I saw dragons in the blurb, I decided this was a book I wanted to read (I have been reading a lot dragon shifter romances lately). It did not help that on the cover there's a picture of a dragon. Sometimes it is best not to judge a book by its cover.
Once I realize they were all 100% human, I started to get into the story. I had to reread some of the chapters because I was so focused on trying to figure out when they were going to turn into dragons that I wasn't paying as much attention to the plot details.
Hockey politics play heavily in this book. There is a lot of detail regarding the ins and outs of being on a hockey team and their hard work to make it to the playoffs. That helped strengthen the plot line and provide understanding of the character dynamics.
Now but me talk about the characters:
I did not know what to make of Kat. She is fiercely independent and does not want any help because she think she can take care of herself. I guess it is because all the men in her life try to take over and tell her what to do and where to work. I felt like she should at least realize that what they say has some merit instead of completely discounting anything because she was determined to do her own thing.
I did agree with her decision to keep her relationship with Ryan a secret from her brother until they determined that they were actually going to be serious with each other.
This book got many hearts as it did because of Ryan. He was rough and tough on the outside, but tender and sweet on the inside. He had been in love with Kat for years but never thought he was good enough. I like that he decided to bite the bullet and go after what he wanted. He let her set the pace and didn't pressure her to commit until she was ready.
TOW Final Word: Buy, Borrow, Pass?
BUY. Despite my initial confusion, I did enjoy this book. If you like sport romances and the friends to lovers trope, you will love this book.
Book details
Heat Level: Steamy 🔥 🔥 🔥
Series: Ice Dragons
Print Length: 156 pages
Publisher: Love Lane Books Ltd; 1st edition (October 24, 2016)
Publication Date: October 24, 2016