Hey everyone and happy Tuesday to you all!
I saw this tag over Galit Balli's blog-Coffee n Notes and I thought I would participate since I have not done one of these is a long while.
How many books are too many books in a series?
If the series is about the same couple, then 3 is my max. If the series is about a large family of siblings and extended family with each book being about a different character's romance? As long as the stories are varied (don't rehash the same plot), there is no such thing as too many.
How do you feel about cliffhangers?
I hate cliffhangers in series! Detest them with a passion! If a book has a cliffhanger, the author needs to tell me before I buy the book. I will decide if I want to wait and buy all the books to complete the story or leave it.
Hard copy or paperback?
Paperbacks. Hardback books get heavy and I like to read on my back. Almost put my eye out one time…
Favorite Book?
ALL time favorite: A Wrinkle in Time. #allthefeels #loveiseverything

A least Favorite book?
I cannot remember the name. If I don't like a book, I put it out of my mind and forget it completely.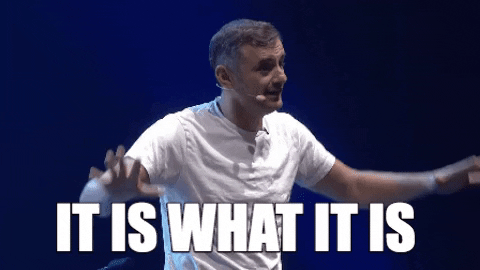 Love triangles, yes or no?
I hate love triangles like I hate cliffhangers. Love triangles annoy me because I like to mentally prepare myself for who will be end up with who by the end of the book. In a love triangle, I don't know who to root for. My heart cannot take it.
The most recent book you just couldn't finish?
It was A SEAL's Oath by Cora Seton. I usually like her books but this one was not doing it for me. I might try to read it again another time. I have not deleted off my kindle, so there's that.
A book you're currently reading?
I am reading Dragon Craving: Emerald Dragons book 3. I wanted a book about dragon shifters and I have read other books by Amelia Jade.
Last book you recommended to someone?
I recommended Pretty Girls by Karin Slaughter to a friend who said they wanted to read a suspense.

The oldest book you've read?
I think Jane Eyre. It was published in 1847.

The newest book you've read?
6+ Us Makes Eight by Nicole Elliot. It was published in May 2018. Despite what you might think, it was not as cheesy as it sounds.
Favorite Author?
Who has just one ???? I love so many: Cara Bristol, Terry Bolryder, Tessa Dare, Jasinda Wilder, Amanda Quick, Anna Hackett
Buying books or borrowing books?
I am 50/50 on this one. I buy A LOT of books, but I also borrow just as many from the library. That being said, I still have not signed up for Kindle Unlimited yet.
A book you dislike that everyone seems to like?
Probably The Outlander series by Diana Gabaldon. I mainly dislike it for the length. I like reading books in one sitting. This book is too long for me to do that. Plus I don't like books with the time travel element in the plot.
Bookmarks or dog ears?
I don't usually use bookmarks, because I read in one sitting. But if I needed to, I would definitely use a bookmark!
A book you can always re-read
Wrinkle in Time, any of my Amanda Quick books, any Terry Bolryder or Cara Bristol books
Can you read whilst hearing music?
Nope.
One pov or multiple pov's?
I love a multiple POVs told from a third person point of view.
Do you read a book in one sitting or over multiple days?
I read books in one sitting. I have to finish otherwise I cannot think about anything else. I obsess over it until it is done.
One book you read because of the cover
There are too many to choose from because I do this ALL. THE. TIME. It works out for me sometimes. Like with the entire Dragon series by Terry Bolryder. But there are times, when I will include in my review that they need to pick a different cover..

Wow, that took longer than I expected, but I am glad I finished it. If you love books like me and want to do this too, consider yourself tagged! If you do take on this tag, don't forget to link your post to me so that I could read your amazing answers!!!