A is for Alexis
Synopsis
Andrei is a bodyguard/hitman who is on a job where women are being auctioned. When he sees Cassie, his protective instincts cause him to bid on her. The man he outbids is the son of a mafia leader. He knows that he should have left her to her fate, but he decides to risk it all to save her.
Cassie is an innocent young girl whose father sells her to the highest bidder. After the ensuing traumatic experience resulting in a sham marriage, she is disillusioned and realizes that her family did not really love her. She knows that Andrei might be dangerous, but he treats her well.
Opinion
When I bought this book, I did not know what to expect with this. I don't usually read books where the hero is obviously on the opposite side of the law. I mainly bought the book because of the cover. Yea, I know that is not the best reason. I was willing to take a chance because he was man candy. I figured that if the story was not any good, I can just look at the cover.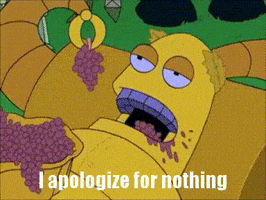 As I got into the story, I found that I liked Andrei. I liked that he had a conscious and treated Cassie with care. He might be a cold-blooded killer, but he knew how to treat his woman.
I felt bad for Cassie because … sex trafficking victim. Her scum of a paternal person (not worthy of calling him her father) sold her for love of money. Because of that, I was glad she had a happy ending. I tried not to think too hard about how real that situation is and how many girls don't have a hitman savior in real life.
TOW Final Word: Buy, Borrow, Pass?
I say BUY because it was a gritty but sweet story. Andrei may have been a bad boy, but he was definitely worth rooting for. For a better bang for your buck, I recommend buying the set: Hitman – The Series: A Bad Boy Mafia Romance Collection.
Book details
Print Length: 326 pages
Heat Level: 🔥 🔥 🔥 🔥
Series: Alexis Abbott's Hitmen