Welcome to TOW feature Thursday's Thoughts. I share the thoughts of a featured author in the form of answers to questions I posed to them.
One of April's featured authors is L.A Reminicky.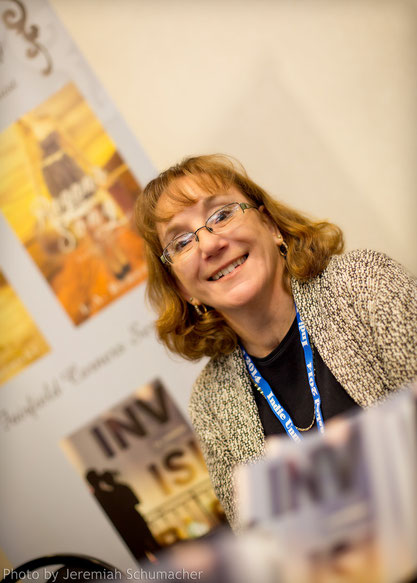 How long have you been writing?
I have been writing since November of 2012. I had been toying with an idea I had for a book when a friend introduced me to NaNoWriMo. I signed up, wrote over 50,000 words that month and that mess eventually became my first book, Saving Cassie which I released in 2013.
What do you like to do when you're not writing?
I'm usually reading or playing on Facebook. I'm also trying to get healthier so I walk every day.
What advice would you give to your younger self?
The biggest thing is to start writing earlier, put that story down on paper that's floating around in your head. And, to try and be more social.
Which celebrity actor would cast as your main character and why?
Alex O'Loughlin will always be my Logan. As the character came alive in my mind that's the image I had of him.
Interested in learning more? L.A. Remenicky writes Love Stories With A Twist. She is a wife and mother of two fur kids. An avid reader all her life, she finally put pen to paper (or fingers to keyboard) during NaNoWriMo in 2012 and has never looked back. When she's not typing away on her latest story with music playing in the background, she can usually be found spending time with her family and friends.
Where There's Faith
A past she can't remember. A love he can't forget.
After hitting rock bottom, Robert Newlin embraced sobriety and tried to live his life quietly and alone at his family's lake cottage. Blaming himself for the accident that claimed his wife and unborn baby, he spent most of his time alone and grieving until Faith moved into the cottage next door.
Faith McMillan had no memory of her life before that day three years ago. The physical scars had faded but the emotional ones were still fresh and raw. Living rent-free seemed like a great way to finish her second book and would give her the time to figure out her next move. But then she met the reclusive guy next door.
Robbie and Faith – can two broken people who vowed to live their lives alone find happiness together?
Available on Amazon 
Goodreads