T is for Turner (Twyla Turner)
Synopsis
When Payton comes into Bradyn's gym, she might not like all the fact that there are so many big muscular men there but she has been assured it is a safe space for her to work out. Payton has been dealing with the aftereffects to a trauma that happened in college. Years later, she still has panic attacks and is generally skittish and wary of men in general.
Bradyn is a heavyweight MMA fighter who owns a gym. While he might be a beast in the ring, he is tongue-tied when it comes to trying to speak to women. This is doubly true when the woman in question is the most beautiful woman he has seen. However, every time he tries to talk to Payton, it seems that he scares her.
Thankfully, Payton's three best friends are there to help along the relationship and give Bradyn the encouragement he needs to break down Payton's walls and win her heart.
Opinion
I bought this book based on the review from Coco of My Reading Nook 
I don't think I have read another book where the heroine was so fearful of the hero because of his physique. Given what Payton experienced, I can understand. It was at a very impressionable time in her life that everything happened. Besides her issues with muscular men, Payton was strong, opinionated and usually told it like it was.
I LOVED LOVED Bradyn. When she first walked into his gym, it was a wrap. He was down for the count. LITERALLY. When he worked up the nerve to talk to Payton, he was too cute, stumbling over his words because he was too nervous when trying to speak to her. Never mind the fact that when he would frown at his internal dialogue, Payton was misinterpreting it.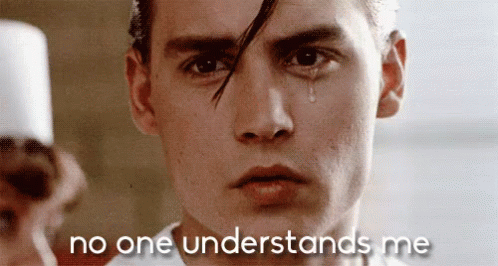 Because of their respective communication issues, I am glad that Payton's friends were perceptive enough to help them along. It was not that Payton was giving him mixed signals. She was giving no signal at all. However, they could see that there was a lot of potential if she would open up and give him a chance.
I loved her friends so much, I had friend envy. I especially liked the fact that they could call each other out on whatever they had issues with because nothing was off limits. I wish I lived closer to my besties so that we could go to lunch every weekend and talk about everything under the sun.
When Bradyn and Payton finally come together, I was cheering for both of them. Oh yea, he knew what he was doing. What Payton did not have in experience, she made up for it in enthusiasm.
I do agree with other reviews that the villain/conflict was predictable. That was fine with me because all I really cared about was Bradyn and Payton getting their HEA. And the epilogue…BE STILL MY BEATING HEART. Because I am geeky girl too, it touched a special place in my heart. I loved it that much.
TOW Final Word: Buy, Borrow, Pass?
BUY. I believe this entire series will be a BUY for me and I am very excited.
Book details
Series: A Curvy Girls Club Novel
Heat Level: 🔥 🔥 🔥 🔥 (it was slow getting started though)
Print Length: 269 pages
Publisher: Novels with Curves (November 18, 2016)
Publication Date: November 18, 2016