Sweet Bear O' Mine (Wild Harts: Rockstar Shifters Book 1)

Synopsis
Jax is in the band Wild Harts with his brothers. They are famous for performing before sold out crowds but are keeping a very important secret: they are all bear shifters. While playing at a festival, Jax sees Tiff and his bear knows that she is his mate.
Tiff does not usually listen to Wild Harts, but she attended the concert because her friend won VIP tickets. Back stage, she meets Jax but has serious doubts that he could be interested in her because she is a curvy big girl.
While Jax struggles to convince Tiff that they should be together, an unknown element is determined to keep them apart.
Opinion
This story was mildly entertaining. I was interested to see how the bear shifter aspect was going work since he was a famous singer. I thought that shifter types had to have plenty of room to let their inner animal out regularly. He cannot really do that while on tour. In that way, Jax was not like the stereotypical bear shifter, and I could not figure out what to expect.

I was not very emotionally drawn to Jax because he was the typical manwhore rock star. Because of that, I wondered why Tiff was so quick to give it up. She could not have been star struck considering she was not a fan in the first place.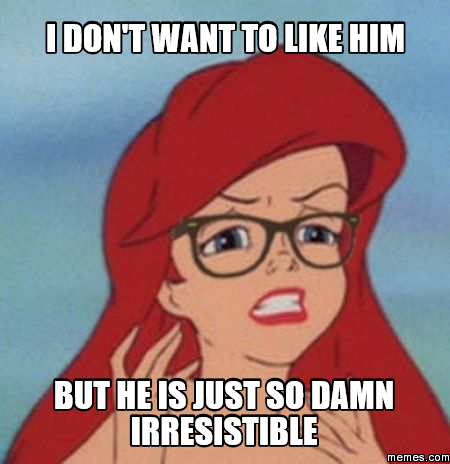 Tiff had a lot of insecurities about why Jax chose her, as evidence that she constantly pointed out she was a big girl. I got tired of hearing about it. It was like a famous man has never dated an average size girl before.
On top of all of that, her so-called best friend was too shallow for me. Some of her sly "throw shade" comments was the probably the main reason for Tiff's big girl complex.

Lastly, the sinister element was so predictable. It happened and was resolved so quickly, that I wondered if it really needed to be mentioned in the blurb as if it was a focal point of the story.
I also have a gripe with the cover of this book. That chick does not look plus-sized to me.
TOW Suggestion: Buy, Borrow, Pass
BORROW. It was not the worst book I ever read, but I finished it wishing that I could have tweaked aspects of the characters and the plot. You can read for free with KU. If you cannot borrow the book, then wait for it to be packaged in a bundle. Maybe if the author offers the series as a package set for a discounted price, it might be worth purchasing.
Book Details
Print Length: 168 pages
Series: Wild Harts Rockstar Shifters book 1
Publisher: Nameless Shameless Women LLC
Publication Date: July 8, 2016